We are fortunate enough to live in a country that is multicultural and full of opportunities for its residents and visitors. As a direct result, more and more immigrants are choosing to move to Canada. For over 22 years, Canada has retained an immigration intake of 250,000 immigrants per year. Many of the people that immigrate to the Great White North will become homeowners, and go through the buying and selling process.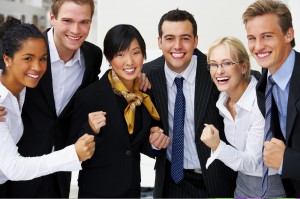 Edmonton Home Pros team understands that effective communication with your real estate agent is essential. Unfortunately, this can be difficult to accomplish if there is an existing language barrier between future homeowners and agents. Rest assured we have an extensive list of bilingual professionals that are committed to understanding your needs and finding you the perfect Edmonton real estate property. Finding an agent who speaks your mother tongue can help you:
Understand the market better. The Canadian real estate market is different from other international markets, and can be confusing to understand. The Edmonton Home Pros team will explain the current market trends and advise you on what is best.
Provide support during the buying and selling process. We are patient and caring real estate experts who will work with you during the buying and selling process to find you the real estate property best suited to your needs.
Address any financial questions. Stephen Lau and the team have business associates who would be more than happy to answer any questions you have about mortgages, financing and more!
To learn more about our full list of agents, visit our Meet The Team section. Our website's content can also be translated to other languages. Each one of our team members is bilingual, knowledgeable, and trusted. For more information contact Stephen Lau today.
Thank you | 唔該 | Salamat | धन्यवाद | 고맙습니다
Tags: Edmonton Home Pros First time home buyers Real estate needs